Get ready to live up to your sweet honeymoon fantasies as you arrive at Cochin Airport in the morning. Meet our Executive as he greets and briefs you on the tour. Start a scenic 3 ½ hour journey through a lovely landscape with winding lanes to Munnar where you are welcomed by the hills carpeted in lush green tea plantations. Check in at the Resort where the air is perfect for the loving couple. Free to relax in the afternoon as you explore the enchanting ambience of the Resort. Lunch and dinner at the Resort. Night in Munnar.

From the ancient times of Kings of Kerala, the classical rituals and performing artists received rich patronage, which has been the major reason for their grandeur and creativity of Kerala's performing art forms.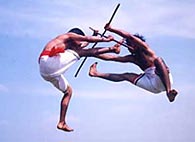 Kadhakali
Kadhakali is perhaps the only dance form in which the entire body is used to portray a story. The Kathakali artistes wear elaborate costumes, ornaments and facial make-up.
Kalaripayattu
Kalaripayattu a comprehensive system of the martial arts of Kerala - will feast your eyes as it amazes your children. It is regarded as one of the oldest and most scientific
martial arts in the world. Even kung-fu is believed to have originated from Kalaripayattu.
Koodiyattam
Koodiyattam is the oldest existing classical dance drama in the world and is recognized by UNESCO as the 'oral and intangible heritage of humanity'. Believed to be at
least 2000 years old, Koodiyattam, draws its stories from the Ramayana, the Hindu epic, and is performed in Sanskrit, the oldest language in the world.
Theyyam
Theyyamwas has developed over a period of 1500 years. It is an extraordinary trance-like dance form in which characters, wearing bizarre headdresses,
outlandish costumes and body paint represent mythological, divine and heroic personages.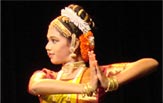 For the culture and art lovers, OSCON Holidays organize a comprehensive tour of Kalamandalam, the seat of Kerala's art and culture. It is the only place on earth where the ancient Gurukula system of learning (in which the student leaves his home to stay with his Master to be in continuous state of learning) exists in its true sense. This is a journey into the very heart of artistic Kerala.
OSCON Holidays presents another pulsating art program called Kaleidoscope Kerala showcasing almost the entire gamut of Kerala's ancient and unique art forms in a seamless, vibrant and colorful display that will enthrall people of any age and origin alike. This 3 hour show is staged thrice a week in Cochin.
Apart from its glory in ancient art forms and culture, Kerala stands as an example for religious harmony. All the temples, churches and Mosques stand shoulder to shoulder in a society that is precedence for perfect co-existence of various castes and communities. Celebration of Onam - the biggest festival in the land - and Thrissur Pooram - known for the elephant march and fire-crackers - in the same pomp and gaiety by all communities is another interesting example of religious harmony.